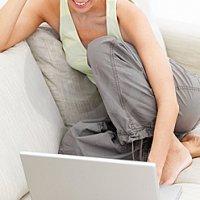 Perilaku audiens dalam menikmati media sudah berubah. Audiens menikmati berita sekaligus menjadi sumber berita. Perubahan perilaku tersebut praktis memaksa industri media untuk berinovasi agar memenuhi hasrat audiens sehingga mampu bertahan.
Ketua Pelaksana Forum Media Asia Pasifik (APMF) ke-4 Tahun 2010, Andi Sadha di Hotel Grand Hyatt, Nusa Dua, Bali mengatakan, kehadiran media-media baru telah mengubah perilaku manusia dalam menikmati media.
Dicontohkan, sembilan situs terbaik di Indonesia, di antaranya jejaring sosial Facebook membuktikan bahwa audiens telah menjadi berita sekaligus sumber berita.
"Saat ini, audiens yang menciptakan pesan. Hal ini disebabkan audiens merasa media tak bisa memenuhi konten sesuai keinginan mereka," kata Direktur Program APMF 2010 Jerry Justianto.
Dengan perubahan perilaku tersebut, agar dapat bertahan, media-media konvensional harus membuat isi yang lebih bagus, penyajian lebih menarik, sekaligus mengikuti hal-hal yang diinginkan konsumen.
Pergeseran perilaku konsumen serta langkah-langkah antisipasinya menjadi topik hangat pada APMF 2010. Acara ini bakal dihadiri 27 pembicara yang merupakan pakar maupun pelaku di industri media maupun iklan, di antaranya Jeffrey Seah (CEO Starcom MediaVest Group), Paul Whiteway (Head of Audience Yahoo! South East Asia) dan Guy Gibbs (Head of Agency Google).
Presiden Asosiasi Periklanan International (IAA) Alan Rutherford mengatakan hubungan antara industri media, media, dan konsumen yang terus berkembang harus diikuti dengan seksama oleh biro iklan.
"Biro iklan harus inovatif dengan berbagai macam pendekatan dan penyajiannya sehingga pesan sebuah produk diterima konsumen," kata Alan.