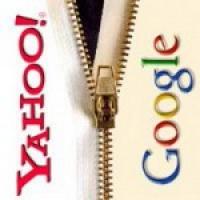 Dua situs raksasa, Yahoo dan Google, bakal adu ilmu di Bali. Keduanya akan berdebat dalam ajang Asia Pasific Media Forum (APMF) 2010 yang digelar di kota Dewata tersebut.
Yahoo dan Google sama-sama hadir sebagai pembicara pada pertemuan APMF yang digelar di Hotel Grand Hyatt, Nusa Dua, Bali. Debat tersebut pun akan disaksikan para pakar media, periklanan, industri kreatif, riset dan marketing di Asia Pasifik dan beberapa negara Eropa serta Amerika Serikat.
"Di setiap rangkaian kegiatan APMF, akan disisipkan kegiatan debat di antara para pembicara, sehingga kegiatan ini pula yang menjadi daya tarik dalam forum ini dan untuk kegiatan hari terakhir besok," ujar Jerry Justianto selaku Direktur Program APMF 2010.
"Tidak kalah menariknya dengan hari-hari sebelumnya karena mengangkat topik yang relevan dengan kondisi saat ini dan tentunya akan ada pula sesi debat antara Yahoo dan Google," tukasnya.
Ketua Pelaksana APMF 2010 Andi Sadha menambahkan, APMF merupakan ajang mengembangkan potensi media di Indonesia.
APMF sendiri dibuka dengan presentasi oleh Rob Allyn, Chairman Margate House. Rob mengangkat topik 'Power the People' yang banyak mengulas mengenai perubahan kultur perilaku pemilih dalam 'political marketing' diambil dari pengalamannya di Amerika Serikat, Amerika Latin, dan Asia Pasifik.
Forum dilanjutkan dengan sesi yang mengangkat topik 'Demanding Accountability and Engaging Consumer Effectively' dengan panelists Charles Buchwalter (Chairman & CEO, Nielsen Online-Japan), Russell Conrad (Regional Director South East Asia, Effective Measure International), Andy Sjarief (Managing Director, Mediatrac Indonesia) dan dimoderatori oleh Ram Subramaniam (Technical Advisor, Mediabrands Indonesia).